Southwest Engineers Company Profile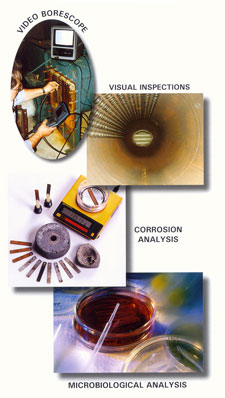 Southwest Engineers is an innovative chemical company specializing in industrial water treatment. Southwest Engineers was founded in 1985 on the basic premise that a more professional approach to water treatment was needed in the industry. Customer service was always promised, but seldom delivered. We deliver.


We offer technical services and products for a broad range of treatment applications and we specialize in Total Water Treatment Management at your facility. Our highly-skilled senior technical personnel form the core of our ISO 9001:2000 certified corporation, allowing us to design results-oriented, cost saving programs for your specific water treatment requirements.


Our most important product is "results" achieved through technical expertise, superior treatment chemicals and performance-based service. Our technical representatives work with your key personnel to develop innovative solutions that are unique to each plant they service. We strive to improve your system performance and to increase your overall profitability.


To learn more about our Professional Approach to Water Treatment call 800-878-7445 to talk with one of our Technical Directors.